Location
Caesars Palace Las Vegas
3570 S Las Vegas Boulevard
Las Vegas, Nevada

Date & Time
11/14/2021 to 11/16/2021
Sun 9am to Tue 12pm
Category
Private Mortgage Lending
AAPL Conference 2021 : Networking. Education. Fun.
The American Association of Private Lenders is the oldest and largest association membership organization for the private lending industry. Each year we host the nation's largest private lending event at Caesars Palace, Las Vegas, featuring the right mix of comprehensive education (no sales pitches here!), networking, and of course plenty of classic Vegas fun.
AAPL Certification Classes
VIP Nightclub Reception
15+ Sessions & Panels
Packed Vendor Hall
Power Networking
Networking Reception
After Party
Our 2019 Conference had 45+ Speakers, 60+ Exhibitors, 500+ Attendees.
#AAPLannual brings together owner-operators and c-suite executives from across the private lender, broker, crowdfunding and service provider spaces. Every year, we hear it from attendees: If you are serious about your involvement in the private lending space, our conference is the place to be.
Scroll down to watch the recap video of the 9th AAPL Conference in 2018, produced by Private Lender Link.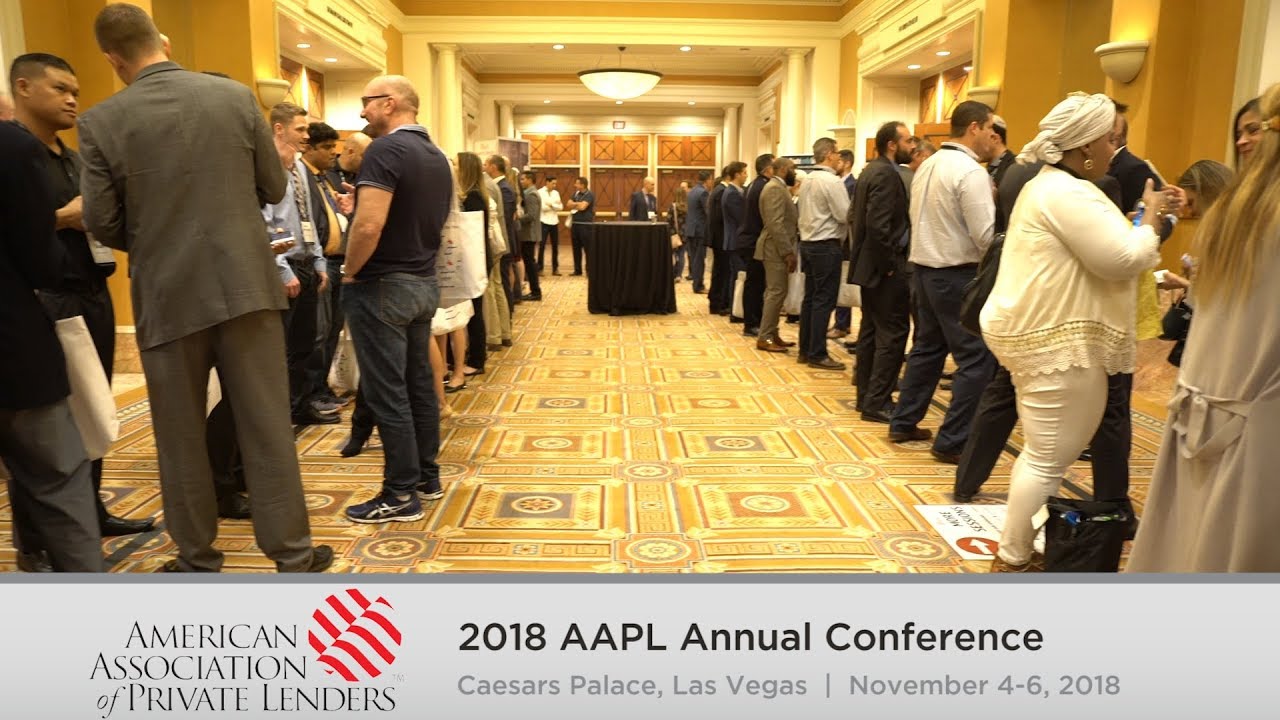 American Association of Private Lenders