Direct Lender for Residential Rehab Projects
Residential Fix & Flip | Residential Rehab | Bridge | Cash-Out Refinance
ZINC Financial, established in 2007, is a direct lender providing financing for experienced investors who acquire and rehab properties for investment purposes. When you work with ZINC Financial, you benefit from quick decisions, fast turnarounds, and the comfort of knowing you are working with a reputable direct lender.
Borrower Must Have Decent Credit
Experienced Investors Only
Minimum 10% Cash Down Payment Required
Light Rehab Projects only – $80,000 Max Budget
NO Owner-Occupied Homes
NO Ground-Up Construction
NO Land
Property Geographic Area Details
We lend in 10 states: AZ, CA, CO, IN, MI, NM, OH, TN, TX, WA
Loan Amounts
$50,000 to $2,000,000
Interest Rates
7.49% to 10.5%
Loan Terms
9 months to 12 months
Origination Fees
1.5% to 1.75%
Maximum Leverage
Purchase Short-Term (no Value-Add):
Max LTP Residential: 90%
Max LTP Multifamily: 90%
Property Types
2-4 Units Residential
Condominium
Multifamily
Portfolio of Residential Properties
Single Family Residence
Loan Types
Residential Fix and Flip
Residential Rehab and Rent
Borrower must contribute at least 10% cash toward the purchase price
Max Loan-to-Purchase Price
90%
Borrower Must Have Property Under Contract
yes
Will Provide Proof of Funds Letter
yes
Will Consider Lending on Purchase from Auction
no
Allowed Source of Borrower's Equity
Own Cash
Partner
Equity in Another Investment Property
We only consider small rehab projects with a maximum budget of $80,000
Experience Required
yes
Minimum Number of Value-Add Projects Completed by Borrower
3
Will Provide Funds for Renovation Costs
yes
Max LTC for Renovation Costs
100%
Interest Charged for Renovation Costs
Entire Amount of Total Project Costs
Typical Number of Days for Funds Draw
5
Maximum After Repair Value
75.00%
Underwriting Fee
Underwriting/processing fee paid at closing
Appraisal Fee
Exterior appraisal with AS IS and ARV.
Renovation Construction Draw Fee
Site inspections $150
Minimum Origination Fee Amount
$2,500
Fees which are mandatory for all new borrower clients
Appraisal Fee
Extension Fee
Renovation or Construction Funds Draw Fee
Fees which are paid to a third party company
Appraisal Fee
Inspection Fee
Escrow Fee
Title Fee
ZINC Financial Inc. Testimonials
Omar Darwish (Borrower)
"Only company I'll do business with. Warren was a huge help from day one. Definitely recommend zinc Financial for all your hard money fix and flips!!"
Michael Maza (Borrower)
"Robert Cervantes was a pleasure to work with. He was helpful and understanding of my situation all the way through the processing of the loan. He is very responsive, professional and was able to clarify anything that I was concerned about during the process. I'll look forward to working with Robert and would definitely recommend everybody who is looking for a loan to work with him."
Jose Largaespada (Borrower)
"Working with ZINC Financial was amazing. From start to finish my Loan Rep. Robert Cervantes continually gave me his undevided attention and professional service. He found away to make this process painless. Thank you Robert and your team of professional's for making this transaction a breeze. Can't wait to close my next purchase with ZINC Financial."
Jeffery Windham
"Working with Robert has been a good experience for me he was patient and showing me exactly what bank financial is looking for in an investor and how we can build our relationship together and our future so kudos to Robert and it's hard work and closing our last two deals."
Team AFL
"ZINC is very easy to work with and really makes the lending process seamless. We love sending our Fix & Flip business to ZINC!"
Nicole Wilkinson
"I have had an amazing experience with ZINC! From the beginning everyone has been extremely kind, helpful and patient. Carlos Flores and Robert Cervantes are the best people to work with, they have gone out of their way to help me from the application process, random questions, all the way to recommending contractors and explaining the process with city permits in order to get the rehab up and running! Robert has also given me great insights to flipping homes and ideas for after the home is fully renovated. You won't find people like that anywhere! Zinc has the best caring people in the business. Would recommend 100%."
Get In Touch
ZINC Financial Inc. pays us to be listed, so there is no fee to connect. Share your loan request, send a simple email, call, or visit their website.
Stay Informed About Private Lending
Receive our monthly newsletters with valuable insights and industry updates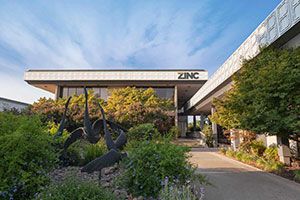 Headquartered in Fresno, California, ZINC Financial, Inc. is one of Central California's largest and oldest Private Money Lenders. We specialize in Residential Fix & Flip, Residential Rehab, and Cash Out Refinance loans. We help investors leverage their capital to acquire and rehab properties for investment purposes.
We are a direct lender, so all decisions are made quickly and in-house. We understand that our investors can't wait for conventional financing and must close their rehab loans quickly. Our quick turnarounds allow our investors to realize faster profits. We will work hard to fund your loan in as little as seven days.
By working with ZINC Financial, you have a powerful ally and partner on your side. With our common sense underwriting, you can have the confidence and security that comes with knowing the status of your loan in real time. If you're ready to learn more about our customizable loan options, don't hesitate to call us at (559) 326-2509 or apply online.
Office Locations
ZINC Financial, Inc.
1525 E. Shaw Ave., Fresno, California 93710


Our Team
Todd Pigott
President
CA DRE Broker Lic. - 01742641

John Evangelista
Chief Financial Officer
Jack Achey
Control Fund Manager
Get In Touch
ZINC Financial Inc. pays us to be listed, so there is no fee to connect. Share your loan request, send a simple email, call, or visit their website.
Stay Informed About Private Lending
Receive our monthly newsletters with valuable insights and industry updates
Our Minimum Loan Amount Is
$50,000
What We Do
Residential & Small Multifamily Properties
10% Cash Required for Flip Purchase
Light Rehab Projects - Budgets under $80K
Experience Requred for Rehab Projects
Good Credit History Required
Not Available
NO 100% Financing
NO Junior Liens or Gap Funding
NO Construction or Heavy Rehabs
NO Land Loans
NO Owner-Occupied Homes
Create a Loan Request
Be more efficient with your lender search. Provide the loan details once, save it, and then share it with multiple lenders.
Contact This Lender
Contact ZINC Financial Inc. by whichever method you choose.

If you submit a loan request or email, it will be sent to the lender, and they will reply to you directly. A copy will be saved in our database. We will not share your information unless you ask us for recommendations.
Send an email to ZINC Financial Inc.